BQ&Q – Purchase Guide
Dear valued customers,
BQ&Q Corporation would like to inform you about our specific purchasing and payment process as follows:
Step 1: Please browse our products on the website https://bqq.com.vn
Step 2: Go to the "Contact" section for consultation and placing orders.
Option 1: Contact our sales staff via phone number/Zalo.
Option 2: Contact us through the hotline.
Option 3: Leave your email address, phone number, and questions in the information field in the contact section.
Step 3: After contacting us, please wait for a response from our staff.
Step 4: After receiving consultation and a price quote, our staff will check the inventory and confirm the order with you.
Step 5: Create a customer code for first-time buyers (to apply special discounts for each customer).
For business and agency customers: Please provide a scan of your business license. For individual and household customers: Please provide a scan of your ID card.
Step 6: Payment
You can make a payment via bank transfer to the company's account or in cash before receiving the goods. For orders delivered to the transportation company, cash payment can be made at their office.
Account number at Vietcombank: 0441000766595 – BQ&Q Corporation – To Ky Branch, Ho Chi Minh City
Account number at Sacombank: 060244767950 – BQ&Q Corporation – District 12 Branch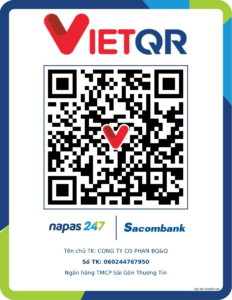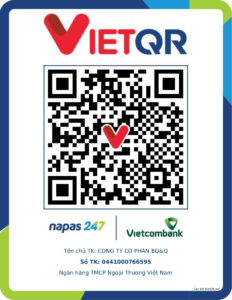 Step 7: After successful payment, our warehouse department will confirm and arrange delivery within 24 hours.
Step 8: Upon receiving the goods, please check for any questions or feedback regarding service quality. You can contact us at 19009030, press 4 for support (we are always listening to improve every day).
BQ&Q Corporation sincerely appreciates your support and looks forward to continuing to accompany you in the future.
Thank you very much!